Linda Martin - Keyboard, Vocals
Rob Espinosa - Guitar, Vocals
Eric Stever - Saxophone, Vocals
Mark Walters - Bass, Vocals
Don Utterback - Drums, Vocals                                                                                            Matt Vargo - Sound, Guitar, Vocals
Back Bay Betty's final performance is on July 1st, 2023 at Sea Pines Golf Resort in Los Osos from 2pm to 6pm, but not to worry! Linda is now performing in her acoustic folk duo BAY LOVE, and the Betty Boys have developed a Rolling Stone Cover Band called TUMBLIN' DICE. They do not yet have a website, but you will LOVE them! Be sure to hit them up when you see them performing throughout the County, you will be singing and dancing to EVERY tune!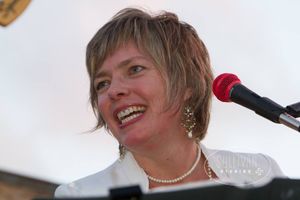 Linda Martin grew up on the back bay in Los Osos climbing oak trees and losing boots in the sticky mud. A classical pianist by training, she sang and played the piano and organ at her childhood church ...until she discovered the blues. Now Linda considers herself "a good girl gone bad." She is a dynamic and soulful singer with contagious high-energy that brings a unique groove to Back Bay Betty. 
Linda now performs with BAY LOVE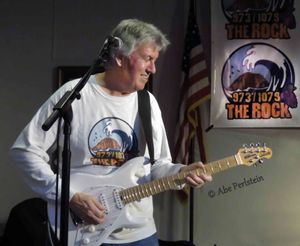 Rob Espinosa's extraordinary musical career began as a 5 year old with expert instruction in classical piano. He played and performed his way through San Diego State University and was quite content until he heard the Beatles song Daytripper in 1965. He immediately knew that he had to learn to play the guitar as well. Self-taught in guitar, Rob has enjoyed a wide variety of musical vocations and has shared the stage with other greats such as Vince Gill, Glen Campbell and Jeff Beck.  He has toured with several bands over the years including The New Vaudeville Band, Jefferson Starship, and still enjoys performing with San Francisco's classic rock band It's A Beautiful Day.  Rob also adds vocal expertise to his performing and is well known on the Central Coast!  Welcome to the Back Bay Betty family, Rob! 
Rob is currently performing with Garden Party,  Jill Knight and Tumblin' Dice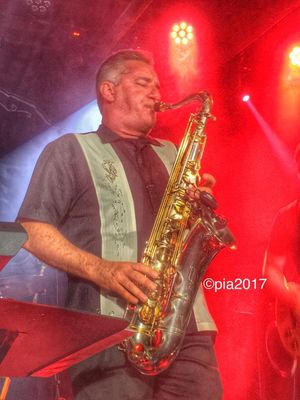 Eric Stever has played with multiple bands on the Central Coast including The Big Daddy's Blues Band, The Usual Suspects, Run For Cover, Backstreet Blues Band, Dave  Miller, The William Wingfield Quartet and now with Back Bay Betty.  A multiple instrumentalist and teacher he has now focused primarily on saxophone.  Influences include David Sanborn, Michael Brecker and Stanley Turrentine. From an early age he has exhibited the ability to find the groove in any setting to enhance his surrounding vibe. He will tickle your senses and make you feel like dancing. 
Eric is currently performing with The Mystery Brothers and Tumblin' Dice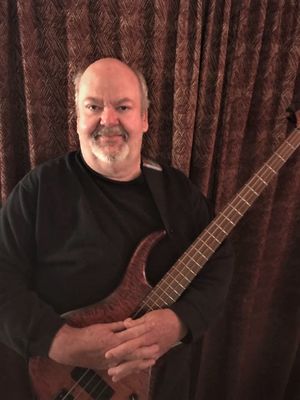 Mark Walters spent decades trolling the seedy back alleys and dive bars of Hollywood in search of "the dream", but after countless heartbreaks and one too many gridlocked mornings he managed to scrape together bus fare to the Central Coast. There, Back Bay Betty found him drooling and playing bass to no one outside of the Greyhound bus station in SLO. Lured by promises of warm milk and some day old bread, he joined this musical family where he happily plays the bass and makes merry at every opportunity.  
Mark currently performs with Unfinished With The Beatles and Tumblin' Dice